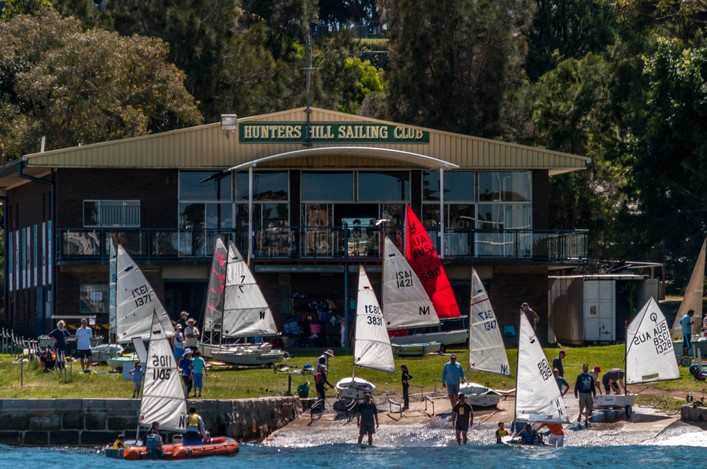 A delightful, harbour suburb set on a peninsula and isolated by the Lane Cove and Parramatta rivers, Hunters Hill is an oasis of gracious homes set on large blocks to take the best advantage of superb water views.
Visitors can share these views from strategically placed riverside parks and reserves. There's no finer way, of course, to experience the magnificence of Sydney Harbour than from the water and this suburban peninsula is on the public ferry network.
Local wharves connect Hunters Hill to the city and selected river and harbour locations.Hunters Hill is significant because of the large number of nineteenth century houses which have been retained. They show the involvement of French, Swiss and Italian settlers in what was a British colony.
The suburb is recognized as a conservation area by the Heritage Commission of Australia, the National Trust and the Heritage Council of NSW and the Hunters Hill Municipal Council.The Hill is also graced with some fine old churches and exclusive St Joseph's College, and is home to many prominent Australians.
One of the peninsula's first residents was the redoubtable Mary Reiby, a convicted horse-stealer who arrived in the colony in chains in 1792 at the age of 15 and in widowhood amassed a fortune from commercial, shipping and land interests. Reiby, whose likeness appears on the Australian $20 note, settled in Hunters Hill in the 1830s, in a home she shuttered with sheet iron to protect herself and her family from bushrangers. Fig Tree Bridge now stands on the old Reiby property.
Things to see & do…
Visit the Hunters Hill Historical Society Museum
Take a heritage walking tour
Enjoy lunch at one of the local restaurants/cafes
Spend the night at the woolwich hotel & enjoy a quiet drink with the locals
Getting there…
Distance: 8km northwest of Sydney CBD
Bus: 505 from Central Station/Town Hall/QVB
Ferry: from Circular Quay