"This pocket of the inner west has so much to offer. Being only 9kms to the CBD, It has a great village feel with quality lifestyle strips in Five Dock and Wareemba. It is accessible via the City West Link and Parramatta Road and still close enough to Victoria Road. There are various walks along the water near Hen and Chicken Bay, the ever popular Bay Walk, great playgrounds, fantastic shopping at Birkenhead Point and Westfield Burwood, the best Italian coffee with great bakeries and a variety of local restaurants to choose from. The beauty of being close to the water and its wonderful community and family feel, makes you never want to leave." – Fiona Hellams, Licensed Real Estate Agent, Ray White Drummoyne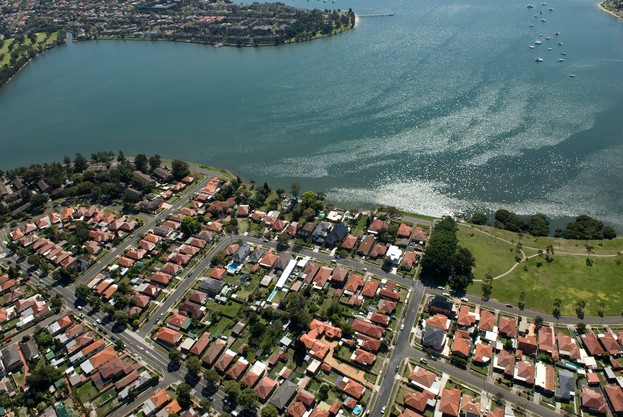 Of all the harbour and Parramatta Riverside suburbs in Sydney, none can boast such a colourfully-named array of bays as Five Dock. Its bays on the southern banks of the river include Hen and Chicken, Exile, Canada, Kings and Iron Cove. Myriad waterside parks and strategically placed boat ramps ensure that locals and visitors can fully enjoy their environment.
An older but increasingly popular suburb, Five Dock offers spectacular nighttime views of the city to which it is linked both by a network of major roads and ferries. Over recent years, old-time residents have seen the gentrification of their area accompanied by soaring property prices. Five Dock is also one of the only Inner West Suburbs with a full compliment of all the big 4 banks.
A major and concerted effort, involving all levels of government and then community, to clean up Sydney's waterways has already had a positive effect in the regeneration of bayside flora and fauna. This is reflected in a recent study of the Five Dock marine environment, which has revealed that the local reach of the Parramatta River is re-emerging as a significant habitat for a wide range of water fowl, shore birds and migratory wading birds.
Things to see & do…
Thrash your way around the picturesque golf course without it costing a fortune
Sit in a bustling coffee shop and watch the young and old, strolling and strutting
Tantalise your taste buds at Five Dock's authentic Italian cafes and deli
Getting there…
Distance: 7kms from CBD
Bus: 437 from Five Dock Shops to Circular Quay
Bus: 460 from Five Dock Shops to Rhodes Shopping Centre