"Drummoyne means so much to me for all sorts of reasons. The lifestyle is probably paramount with great access to everything I need and generally just my 'centre of the universe'. The cafes, restaurants, my favourites are Drummoyne's Bakehouse & Trovatino cafe and Yumi sushi to Bistecca and Zeus. There is also my love of exercise and training and The Bay run makes me happiest but Drummoyne Pool is pretty special too, located right on the harbour. Then there is the access into the city and all roads to take you anywhere in the Sydney – north, south, east or west. And finally you can't beat the people who make this area so special. Our community is one of a kind. " – Chris Wilkins, Director Ray White Drummoyne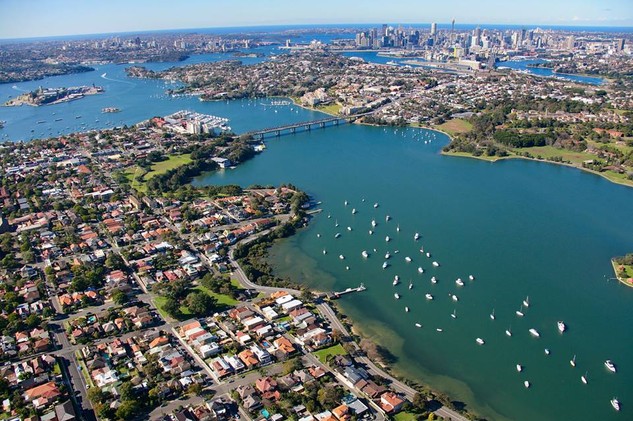 There is a distinct village atmosphere to Drummoyne, a delightful, peninsular suburb of Sydney on the Parramatta River and located at the eastern end of the city of Canada Bay. As has been the case with a number of other older suburbs on the southside of the harbour, Drummoyne has been reborn as developers and the affluent have moved in, but sensible restrictions have ensured that the suburb has retained much of its charm.
A regular ferry service offers commuters a relaxing, scenic cruise to the centre of Sydney and the rest of the harbour's tourist spots, while chains of buses and taxis ply Victoria Road, the major arterial link which bisects the Drummoyne village shopping centre. Drummoyne is surrounded by waterways, shops, clubs and many restaurants. The area is mainly known for two things – shopping at Birkenhead Point Factory Outlets and its sports.
Many sports take place in Drummoyne including sailing, rowing, running, fishing and rugby union. With these sports come their respective clubs.The village centre boasts a wide selection of supermarkets and specialty stores and an array of cultural restaurants serving fine food at very reasonable prices.
The peninsula boasts several boat ramps providing direct access to the river and to Sydney Harbour, while the shoreline is generously dotted with public parks and picnic areas.
Things to see & do…
Enjoy Sydney's fine water views whilst relaxing at the Cove cafe
Taste the finest food & wine at Ecco Restaurant
Go fishing – Drummoyne Bait n Tackle can help
Grab a bargain at Birkenhead Point Factory Outlet Shops
Have a relaxing BBQ at the Drummoyne Park
Getting there…
Distance: 6km northwest from Sydney CBD
Bus: 506, 507 from Circular Quay and Town Hall
Ferry: from Circular Quay & Parramatta