"Nothing beats the village, all sorts of shops, 10mins to the CBD via bus or ferry, restaurants, wine bars & pubs aplenty. A great community atmosphere, never leaving!" Monica Boyd, Customer Experience Manager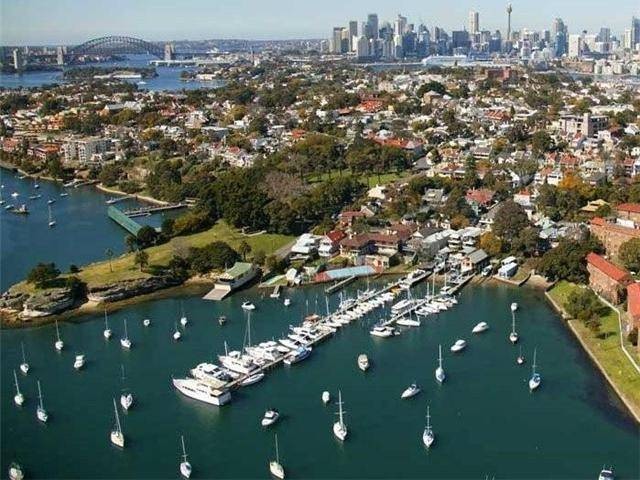 One of Sydney's oldest working class suburbs, where most of Sydney's old ferries were built, Balmain is now one of the trendiest suburbs of Sydney. In so many ways, harbourside Balmain represents a microcosm of Sydney. Named for its first major land-owner, William Balmain, the tight-knit peninsular harbour suburb developed as solidly working class.
Balmain is the home of some of Australia's well known writers, actors and entertainers, not to mention the grand final winning Balmain Tigers. As one of its most prominent sons and politicians, Neville Wran, was wont to remind his Labor constituency: "Balmain boys don't cry".
The superb streetscapes and harbour views are certainly worth a visit, but make sure you make the journey by ferry. Balmain's narrow lanes were made for walking, not driving or parking. It has more than its share of old Aussie pubs where visitors can mingle easily with the locals. There are buzzing cafes and restaurants that offer a range of experiences from pubs to fine dining.
Balmain shopping centre has a distinct village atmosphere. Its streets are lined with shops, cafes, restaurants and a well-used and much-loved weekend market. Serious shoppers are just a few minutes drive from the heart of the biggest, brightest and brashest retail centre in the city. The colourful streets provide all the architectural charm of yesteryear with the fabulous food of today.
Things to see and do…
Arrive by ferry at the foot of Darling Street and walk up the hill into the village
The Saturday markets – a combination of alternative lifestyles and well heeled locals
Grab a 'Balmain Walk' pamphlet from the Watch house & discover Balmain's past
A drink at one of the many pubs – The London, The Commercial, The Cat and Fiddle, Sir William Wallis, The Royal, The Exchange
Swim in the Dawn Fraser Pool where Australia's greatest Olympian spent her youth
Getting there…
Distance: 4km northwest of Sydney CBD
Bus: 442, 441 from Central Station/Town Hall/QVB
Ferry: from Circular Quay, alight at Darling Street, Balmain