Home gym inspiration for working off the holiday bulge
Built-in gym equipment or designer punching bags: how to beat the bulge without leaving home.
At this time of year, many of us are feeling the effects of weeks of excess consumption over the Christmas and holiday period.
We take a look at some home gym concepts – inspiration to beat the bulge.

A hotel in Amsterdam and a home in Canada have built-in gymnasium equipment for spur-of-the-moment workouts.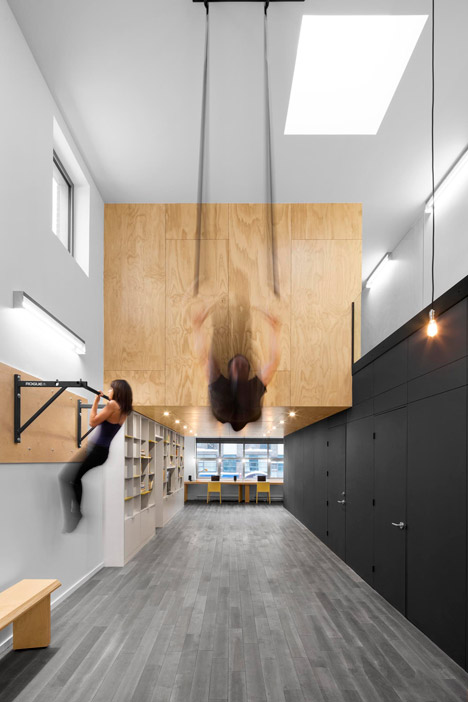 Image: Adrien Williams.
The home (above) in Montreal, designed by Naturehumaine, contains gymnastics bars and rings to occupy the owners' active children.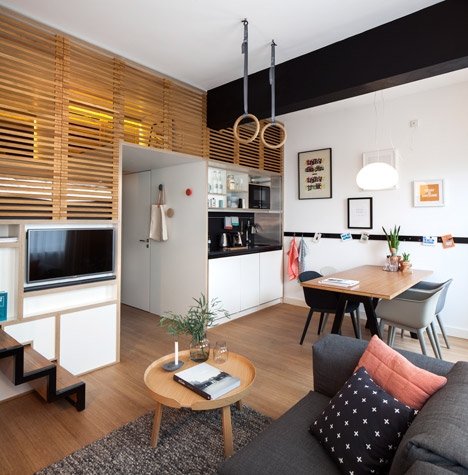 Image: Ewout Huibers.
And in Cache Creek, America, a home designed by Carney Logan Burke features a climbing wall up one side of the house. (See slideshow for image.)
More conceptual is a keyboard crossed with punching bags, where every key corresponds with a lettered punching bag.
Work out while you're working, is the idea. This invention is by European design studio Bless.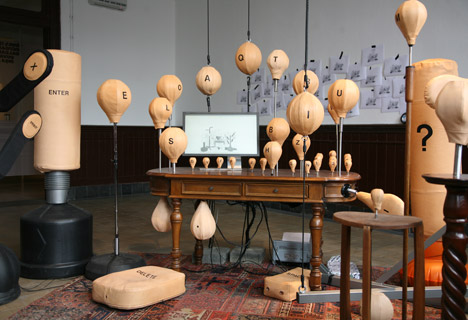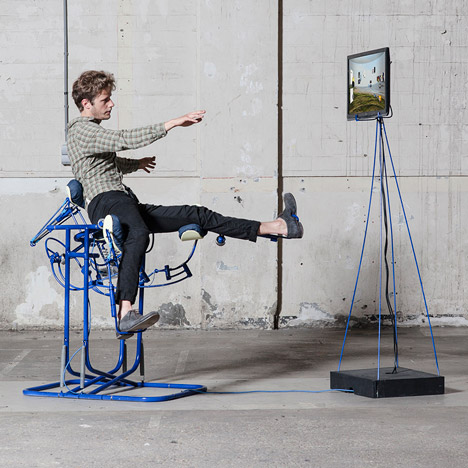 This story originally appeared on Dezeen.